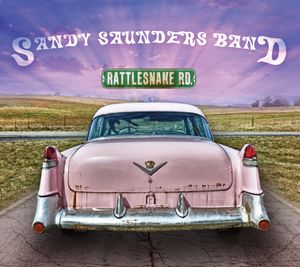 Rattlesnake Road, Sandy Saunders Band's first full length CD was released on June 2, 2014. To celebrate the arrival of the record The Lehrer, a first class music venue in West Portland hosted a successful CD release party. The album is available to purchase or download on line
here
 or can be purchased at Music Millennium Record Stores.The album is also avail. on I-TUNES, and Amazon
Click here
For Positively Entertainment's review
Click here
For Blues Matters Magazine review
Click here
For "No Depression . com" review
Click here
For "Blues Blast" magazine review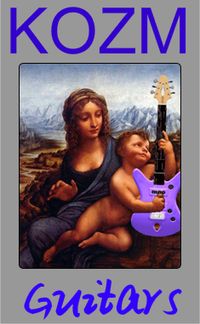 Sandy Saunders Band is proud to announce our new partnership with KOZM GUITARS. This Oregon based custom guitar company has been featured in many publications including the December issue of "PREIMEIR GUITAR MAGAZINE." You can get information about this exciting new company by logging onto
www.kozmguitars.com
BAND DEVELOPS NEW "LOW VOLUME / HIGH ENERGY"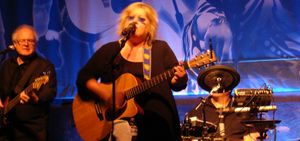 During our performances SANDY SAUNDERS BAND considers itself partners with the venues we play. Keeping this in mind we have develpoed a new system to keep the volume of our performance low WITHOUT SACRAFICING THE ENERGY. Many hours of research and trial/error has brought us to success!  Using modern electronics, this system allows us to eleminate all amplifers and acoustic drums on stage, while having our full sound, controled by our sound engineer. One casino manager said " I wish all bands would have a set up like this" , another said " This is what it takes to keep the casino floor happy, thank you so much, you sound great!" (This system is only used where indoor volume is an issue) 
.
POW/MIA EVENT AT TEAM LATUS MOTORS

September 20 marked the day "Team Latus H-D / Truiumph" and hundreds of riders made tribute to POWS, MIA's and those troops currently serving in our arm forces. SANDY SAUNDERS BAND was on hand to do our part and supply the entertainment for the event. See 
http://www.latus-hd.com/#g_1_0
 for a pictorial of this special event.
.